Pre-Trial Disputes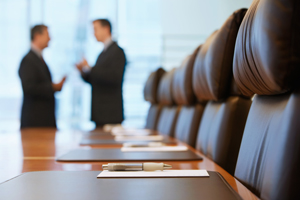 Holistic planning for commercial litigation means getting it right from the start. Sometimes as a litigant, you need help with pre-trial disputes such as: identifying a defendant, working out if you have a case, or with preserving your rights and property as a small business or private client. Litigant's Principal Solicitor is a seasoned professional with relevant experience in the use of preliminary discovery, interim preservation orders and applications for urgent interlocutory relief. Pre-trial disputes often relate to:-
At Litigant, your commercial dispute receives ongoing care and attention from our Principal Lawyer. Your personal lawyer is focused on your long-term litigation goals and as a former barrister brings an added layer of technical ability to the suite of options available to you.
Dispute Resolution Process at our Sydney Litigation Firm
Litigant appreciates that its commercial litigation clients want help using the dispute resolution processes of the courts and justice system to correct legal wrongs that they simply cannot let go. Our litigation lawyer team in Sydney takes its professional responsibilities seriously by letting clients know upfront that there are alternatives to litigation such as mediation (which we can help with) and that only cases with reasonable prospects of success should be pursued by proceedings. We assist our clients with all aspects of civil procedure from selection of the appropriate forum (jurisdiction), pre-trial disputes through to commencement and conduct of the case. Your commercial dispute receives ongoing management attention that gives proper consideration to:-
Jurisdiction
Preparation of evidence
Trial procedure
After more than a decade of helping clients pursue commercial litigation our lawyers like to think we have experience that could help you finalise your dispute.

Commercial Litigation
Small businesses and private clients usually try to resolve their commercial disputes without getting lawyers involved and that makes great commercial sense. However, when parties are unable to resolve their differences and grievances they will need considered legal advice to chart a sensible course of action. Experienced solicitors can help clients involved in commercial disputes resolve differences before and at trial. The guidance that Litigant provides takes a complex legal system, fraught with traps for the unwary and inexperienced, and makes it easier to understand so you can more effectively vindicate your commercial litigation rights. Our lawyers provide a broad range of litigation services mainly focused on commercial disputes.
Our Litigation Lawyers will assist you through the Whole Process
Choosing the right advisor is often a dilemma for clients who need guidance on protecting their assets and pursuing their rights which they have worked hard to accomplish. We believe that textbook principles of conducting litigation are the best guides and that this is done after the client's goals, business (or family) structure and risk tolerance is determined.
Speak to our litigation firm to discuss your ideal course of action moving forward. Based in Sydney, we have a wealth of experience in helping clients navigate through the complex legal process, and in working out how to accommodate your business interests.
Testimonials